WEB DESIGN
In the near future I plan to offer a website design service. At present I have only designed a few sites. See below for the various sites created so far.
PETTS WOOD BUSINESS ASSOCIATION
www.pwba.biz

DEAN R. CHANDLER
www.deanrchandler.co.uk

GARDEN ANGELZ
www.gardenangelz.co.uk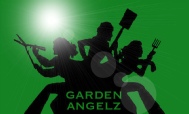 CYGNUS KITCHENS
www.cygnuskitchens.co.uk

SARAH OSBORNE MOBILE BEAUTY THERAPIST
www.sarahosbornebeauty.co.uk

Should you be interested in having a site designed, please supply your details on the
Contact Me page.